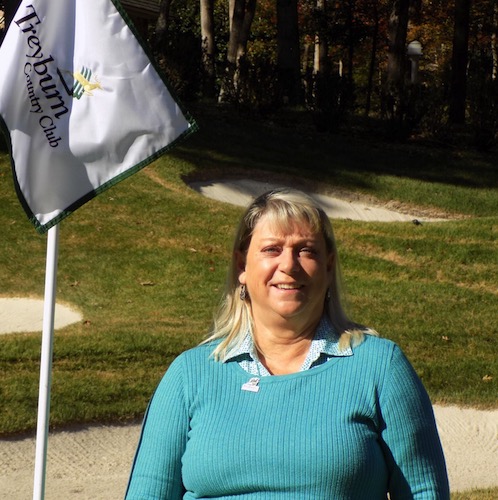 Finding and giving support at Treyburn
Most days of the week, you can find Susan Owens at Treyburn Country Club, likely refueling from a round with an Arnold Palmer Iced Tea or leaving the gym after a morning workout. Often, she's with her husband, Steve; Treyburn has been their way of life for 25 years. "When we first saw Treyburn, we were living in Cary," Susan remembers. "We looked at Treyburn, fell in love with the course and the clubhouse and bought a lot that day." They've lived on hole number 15 ever since.
Both in their 60s, Steve Owens has golfed for much of his life while Susan picked it up about three decades ago. "I fell in love with the game because no matter how you end up playing, you can always go out there and have a great time," she says.
While having a great time, Susan has become quite the player, too. She won the club's ladies' championship last year and is the president of its ladies' golf association. She down-plays her success with humility, and says it's a club community perpetuated by members and staff alike. "The staff we have at Treyburn treats you like family. They know everyone by name." The familial atmosphere is why, after Susan lost her mother to Alzheimer's, she worked to organize an Alzheimer's event at the club. Susan donates a Christmas tree each year to the club in her mother's honor, because her mother loved Christmas. "I look at Treyburn as an investment," Susan says. "Now that we're retired, golf and the club are our main entertainment."
To that end, Susan loves hosting friends on her home course, and the couple makes a point to visit other McConnell properties. Avid travelers, they appreciate the excuse to explore. "We have friends in a lot of different places, and we love going to stay with them and play other courses."
But nothing beats coming home to Treyburn. Here, Susan finds the course as enthralling as she first did in 1991. "It's challenging and it can beat you up; but it's fair. It changes every time you play. You never set out and just know what score you're going to get. And the scenery is gorgeous. It's beautiful out there."