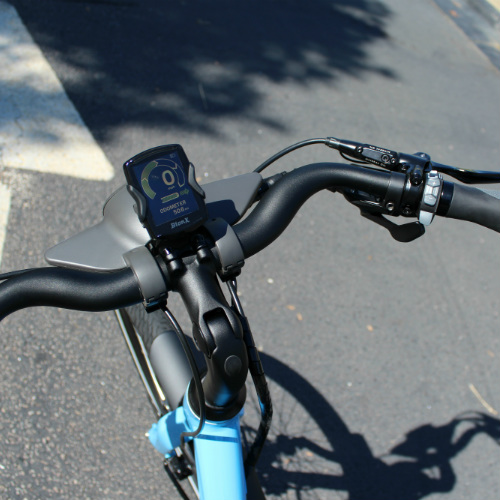 Improve your Health with Outdoor Cycling
As Spring blooms, fitness and good health become a priority for many. One of the increasingly popular trends in fitness is cycling, and McConnell Golf offers a variety of options for spinning your wheels, whether it's out on the open roads or in a spin class at your club.
On the Road Again
The "spinning wheels" of life take us all on different journeys. If traditional cycling on the open road is your passion, long-time Treyburn Country Club member Russ Barringer can share his life-changing experience as an avid road cyclist. Barringer has been involved in cycling since the early 1990s. Soon after he begin biking, he and his wife grew their family, which now includes two college-age sons and two daughters in high school.
As many new parents know all too well, a fitness routine can easily fall by the wayside when raising children. Barringer encountered this "new parent" crisis as well. While on a family trip in 2002, he found a scale in his room and decided to take a peek. The numbers were not as expected. So he jumped on his bike and began to pedal.
"With each mile, my health improved and I was losing enough weight to revisit my serious cycling days," he recalls. "From there, I began taking long distance trips on my bike."
His dedicated family followed him on these trips, allowing for memories they'll never forget. His first long distance ride was from Durham to Myrtle Beach. He completed the 185-mile trip in under ten hours, and he helped to raise more than $50,000 for Duke Children's Hospital.
Barringer has now completed five long-distance rides taking him to 32 states. When he's not on the open road, he takes a page from Sedgefield's spin book, riding on his new Peloton indoor bike, a Christmas gift from his wife. Since 2008, he has completed more than 85,000 miles, a feat one can most certainly be proud of at the age of 60.
"If you ever dream of doing something, do it," says Barringer. "You'll regret it if you don't."